An enclave declared a Natural Area of ​​Special Interest.
Cap Rocat is a 19th-century military fortress, renovated by the prestigious and renowned architect-owner Antonio Obrador. It is located in the middle of a 30-hectare nature reserve and with a 2km marine-protected coast in Mallorca. Respect for the environment and pride in Mallorca's natural and cultural history serve as the cornerstones of their ideology.
There is a deep understanding of the necessity for sustainable tourism at Cap Rocat Mallorca. This is a strongly held set of principles that permeate all facets of the hotel's operations, from waste reduction to reducing carbon impact and especially marine environment preservation. The project has received the Europa Nostra Award, among other accolades.
By supporting organizations like Ondine and Save the Med Foundation, who look after the marine conservation of the Balearic Islands, their idea of respect for nature has come to fruition, enabling the Balearic Sea to restore its rich biodiversity and thrive in harmony. Additionally, they back the organization Whole World Water, whose mission is to deliver clean water to regions of the world in need.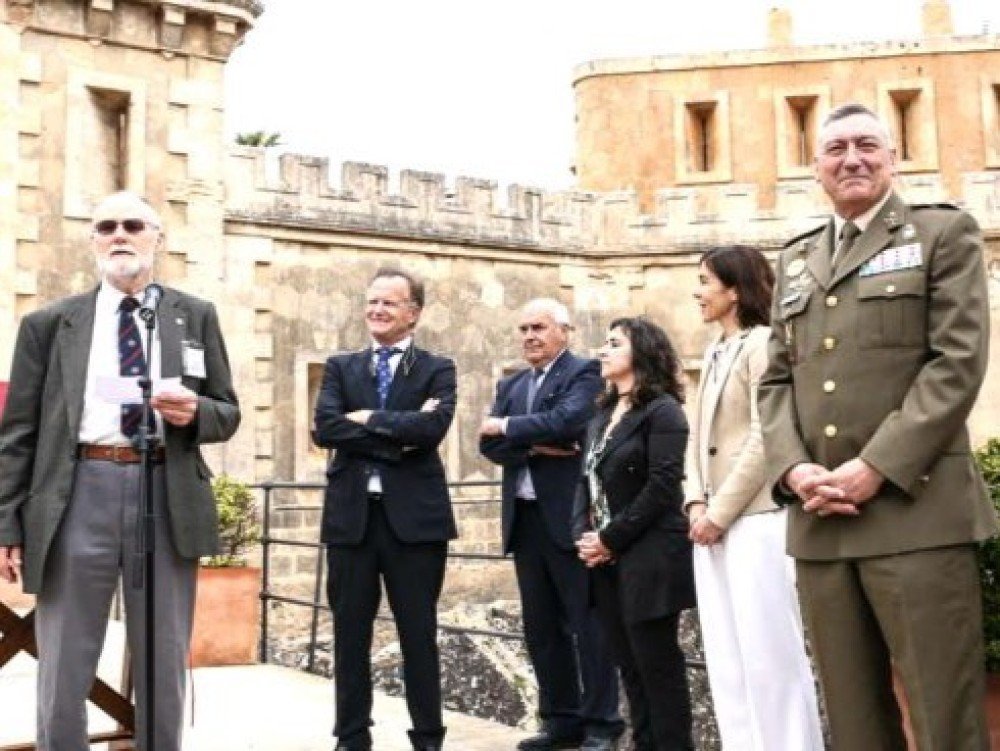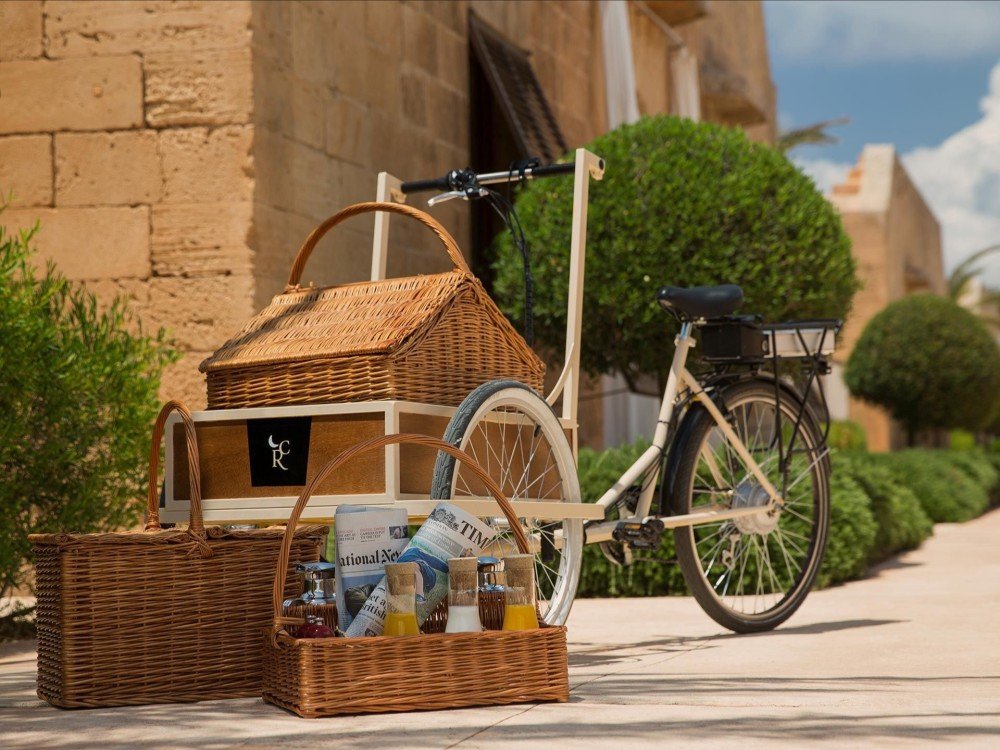 A truly beautiful hotel set in a former fortress overlooking the Bay of Palma.
Rooms
Old windows for the cannons converted into spectacular suites with private patios and terraces
Private bathroom with a shower/bathtub and hairdryer
Direct dial telephone
Satellite/cable TV and Internet access
Minibar
Double or king-size bed
Individually regulated air conditioning units
Safe
Balcony or terrace
Amenities
24-hour reception and check-out services
Hotel safe
Cloakroom
Bar
Restaurant
Massages and beauty treatments
Conference facilities
WLAN Internet access
Room and laundry services
Bike hire service and bike cellar
Car park
DiningLocation
Bay of Cala Blava in the most privileged area of Palma
20 minutes from the city centre and 15 km from Palma Airport
A truly beautiful hotel set in a former fortress overlooking the Bay of Palma.
Rooms
Old windows for the cannons converted into spectacular suites with private patios and terraces
Private bathroom with a shower/bathtub and hairdryer
Direct dial telephone
Satellite/cable TV and Internet access
Minibar
Double or king-size bed
Individually regulated air conditioning units
Safe
Balcony or terrace
Amenities
24-hour reception and check-out services
Hotel safe
Cloakroom
Bar
Restaurant
Massages and beauty treatments
Conference facilities
WLAN Internet access
Room and laundry services
Bike hire service and bike cellar
Car park
DiningLocation
Bay of Cala Blava in the most privileged area of Palma
20 minutes from the city centre and 15 km from Palma Airport